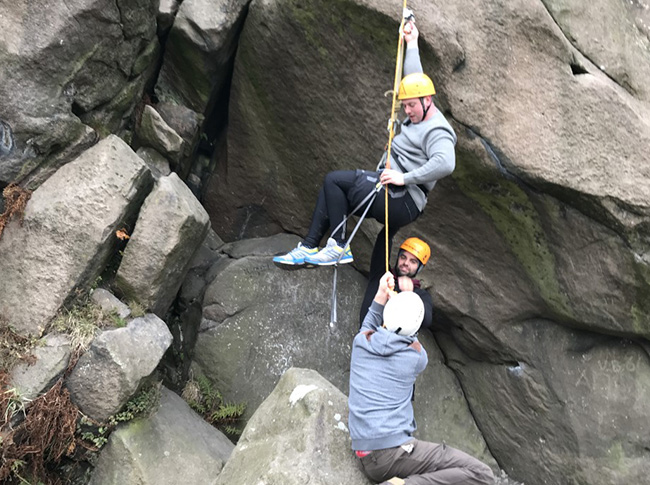 Experience the thrilling rush of abseiling off the Monsal Head Viaduct or a rock climbing crag for your group!
This is an exhilarating way to have fun, challenge your group and to share a great experience.   Our qualified and experienced instructors will be here to teach you all the skills and ensure success. We hold a licence for abseiling off the Monsal Head Viaduct in the Peak District. 
You do not need any previous experience of abseiling and our skillful instructors will be there to help you take the leap of faith.
These event is often combined with our Crime Scene Navigation Event where your group navigate around the area to collect evidence, crack codes and complete tasks to solve one of a number of crime scenarios
Why choose us
We work in the Peak District, Yorkshire, Lancashire, North Wales and the Lake District.
Call us on 01925 564281
Text us on 07711 295115 of email us using the form on the right.
We are here to help you organise a great event. Kind regards Alan
Send a message to receive your free no obligation quote.